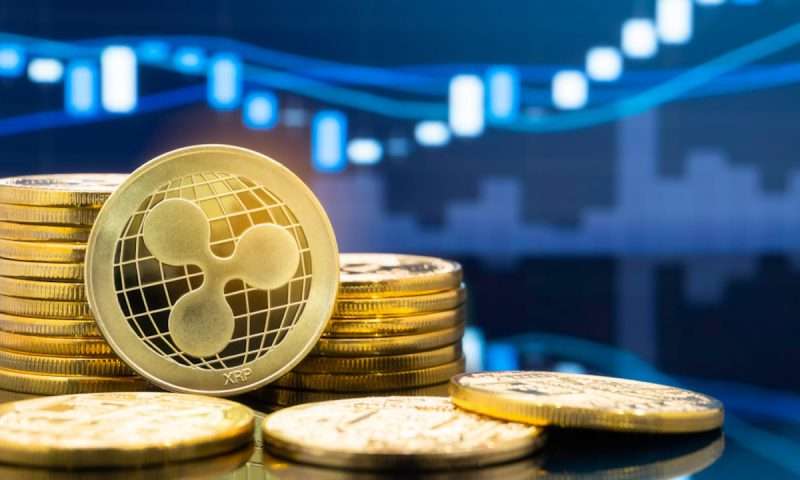 Ahead on Tuesday next week, Coinbase will be contesting to push cases into arbitration in their appeal to the Supreme Court judges.
The Supreme Court's involvement in deciding the outcomes of crypto lawsuits is likely to grow with time. The SEC vs Ripple case might end up with the Supreme Court.
---
There have been several legal battles between the crypto firms and regulators in US District courts in the past. However, things have now reached the doorstep of the US Supreme Court. This is for the first time that the US Supreme Court is getting involved with a case in the crypto industry, the one that involves a clash between crypto exchange Coinbase and its disgruntled customers.
Next week on Tuesday, the chief justices at the Supreme Court will hear arguments with Coinbase willing to push two lawsuits into arbitration. This case between Coinbase and its previous customers is important from the point that it would shape the rights of customers as well as companies operating in the emerging crypto space.
While on one hand, the growth of the crypto market has been explosive, it's simultaneously mired with bankruptcies and fraud. Currently, the biggest battle is with the U.S. Securities and Exchange Commission (SEC) which is looking to classify digital assets as securities.
As we know that the US SEC is already in a legal battle with blockchain firm Ripple. Although the SEC has managed to push its agenda to an extent, it might face a legal battle in the Supreme Court at some point in time. This will be the actual litmus test for the securities regulator. Bloomberg Intelligence litigation analyst Elliot Stein said:
Eventually, one of them is going to get up to the Supreme Court. And I think the current Supreme Court is probably eager in some ways to rein in what a lot of industry folks consider to be a very aggressive SEC.
The Arbitration Dispute With Coinbase
The case in front of the Supreme Court next Tuesday is more of a procedural battle rather than a crypto-specific matter. The issue at hand is whether the lawsuit should move forward in the federal court while Coinbase will appeal to send the case into arbitration.
Crypto exchange Coinbase is contending that the trial case proceedings should stop automatically whenever a party files a non-frivolous appeal seeking to compel arbitration. Coinbase is currently battling the lawsuit by Abraham Bielski, who is seeking compensation of $31,000 which he lost alleging that Coinbase gave a scammer remote access to his account.
Besides, Coinbase is facing another lawsuit with accusations of holding a $1.2 million Dogecoin sweepstakes without properly disclosing that the entrants didn't have to buy or sell the cryptocurrency.
Arbitration agreements are quite a common thing among retail businesses having large customer bases. "Coinbase is no different than a lot of those other companies," Stein said. "It just happens to be a crypto-related company."
SEC vs Ripple
Currently, both, SEC and Ripple have been fighting a lawsuit in the federal court in New York. Back in December 2020, the SEC slapped a lawsuit accusing Ripple of selling XRP as unregistered securities without proper disclosures.
Ripple, however, is defending itself by stating that XRP doesn't fall under US securities law. Despite all the legal entanglement, Ripple's XRP is still the sixth-largest cryptocurrency by market cap. If Ripple doesn't manage to secure a win in the federal court, the company has said that it won't hold back from moving to the US Supreme Court. In an interview earlier, Ripple Chief Executive Officer Brad Garlinghouse said:
"For legal eagles who are paying attention to tea leaves based upon cases that have gone to the Supreme Court, we are exceedingly optimistic about what that path looks like".
Similar to the SEC vs Ripple battle, there's another issue that could make its way to the Supreme Court. In the coming months, a federal appeals court in Washington is likely to rule on the SEC's rejection of a Bitcoin exchange-traded fund after approving a similar product based on the Bitcoin futures.
This case basically revolves around Grayscale's bid of converting its $15 billion Bitcoin trust into an exchange-traded fund (ETF). Earlier this month, a panel of judges heard an argument in the Grayscale Investments suit aginst the US SEC. Speaking before a three-judge panel, Former solicitor general Donald Verrilli Jr. represented Grayscale arguing:
"The fundamental problem with the order is that it contradicts previous SEC orders giving the green light to Bitcoin futures ETPs that pose the same risk of fraud and manipulation and have in place the same CME [Chicago Mercantile Exchange] surveillance mechanism to protect against those risks."
Crypto Regulations
The core issue that regulators are still facing to solve is having a solid framework with crypto regulations. Basically, the regulators are at odds in deciding whether a particular kind of cryptocurrency is a commodity or security. With Bitcoin, there are no blur lines and top regulators like the SEC and the CFTC consider it as a commodity.
          No spam, no lies, only insights. You can unsubscribe at any time.
However, the SEC now wants that all other cryptocurrencies should come under its jurisdictions and be subjected to securities laws. However, the CFTC recently stated that stablecoins and digital assets like Etheruem still classify as commodities.
Eventually, at one point, the courts might have to intervene to decide how the federal tax, anti-trust laws, or money laundering laws are applicable to the industry.
Crypto News Flash does not endorse and is not responsible for or liable for any content, accuracy, quality, advertising, products, or other materials on this page. Readers should do their own research before taking any actions related to cryptocurrencies. Crypto News Flash is not responsible, directly or indirectly, for any damage or loss caused or alleged to be caused by or in connection with the use of or reliance on any content, goods, or services mentioned.




Read More: www.crypto-news-flash.com