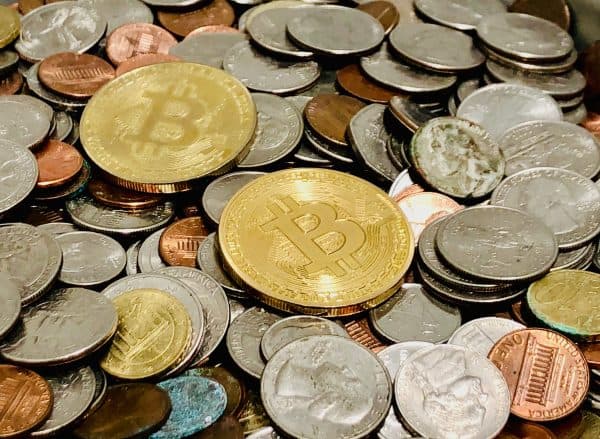 Quontic, a U.S.-based adaptive digital bank, recently announced it is launching Bitcoin Rewards Checking accounts. Founded in 1997, Quontic describes itself as a adaptive digital bank that empowers its customers financially while embracing their diverse circumstances.
"Quontic's mission to break the system for financial empowerment stands in the face of big banks and proves there is a better and more equitable way to put the customer first. The bank focuses on truly understanding and serving the underdogs, entrepreneurs, gig-economy workers, immigrants, and more with a curated banking experience as opposed to a one-size-fits-all banking approach."
Quontic also claims to be the first FDIC-insured financial institution in the U.S. to go live with a Bitcoin Rewards debit card. Quontic customers can earn 1.5% in Bitcoin on eligible debit card purchases. The banking group further revealed that with this new rewards program, both crypto enthusiasts and crypto beginners can have the opportunity to grow their net worth through Bitcoin earned on eligible debit card purchases.
"In addition to earning 1.5% in Bitcoin on eligible debit card purchases, Quontic's Bitcoin Rewards Checking program offers consumers a debit card, mobile app, access to over 90,000 surcharge-free ATMs, ApplePay, GooglePay, SamsungPay, Zelle peer-to-peer payments,and more – all with no monthly service fee. Accounts take only three minutes to open."
While sharing more details about the accounts, Steven Schnall, CEO & Founder of Quontic, stated:
"Bitcoin is gaining massive momentum both as a digital currency, an asset class, and as a store of wealth. This is of particular importance today given that the Federal government printed an additional $3 trillion in money in 2020 in response to COVID-19 and the accompanying risk of inflation and dollar devaluation. The debut of our Bitcoin Rewards Checking account is groundbreaking and will serve a substantial purpose."
Quontic added it is partnering with NYDIG, a leading financial services firm dedicated to Bitcoin, which will provide Quontic with a secure custody platform to manage the Bitcoin rewards.




Read more:U.S. Adaptive Digital Bank Quontic Unveils Bitcoin Rewards Checking Account