Honeywell, Nextera Energy and headed by Twitter,  whose results exceeded its revenues and bucked users expectations growth rates during its previous report for the first annual quarter are expected to report profits for the second quarter of 2021  next week, at the end of July.
Twitter
Twitter is an American microblogging and social networking service on which users post and interact with messages known as "tweets". The site was founded in March 2006 by Jack Dorsey, Noah Glass, Biz Stone, and Evan Williams. While it was actually launched in July of the same year. It has also been very popular since its launch and the number of its active users reached 330 million people by Q1 2019.
Quoting from Twitter Inc.: Financial results for the second quarter of 2021 will be released on July 22, after the market closes. On the same day, Twitter will host a conference call to discuss these financial results.
The results of the company's first-quarter profits exceeded expectations, though the share price fell by about 11% hours after the company issued its quarterly report last April, accompanied by an anticipation of a decline in revenues in the second quarter. Twitter reported a gain of about 16 cents per share, compared to only 14 cents expected by Refinitiv, "a British-American global provider of financial market data and infrastructure," and revenue of about $1.04 billion, compared to $808 million for the same quarter last year, with a growth rate of about $1.04 billion (28%), contrary to expectations of about $1.03 billion by Refinitiv. The total number of users of the profitable site has also grown by about 7 million since the fourth quarter to reach $199 million instead of the 200 million expected by analysts. Twitter expects that the total revenue for the second quarter of the year will range between $980 million and $1.08 billion. Analysts expect $1.08 billion.
Twitter technical analysis
The following chart appears on the 4-hour time frame of the Twitter company; the share price has moved in an ascending channel since the beginning of the second quarter in the previous May, and it achieved the lowest price level at 48.68 per share, while the maximum price level came at 72.08. It is currently trading at 68.01.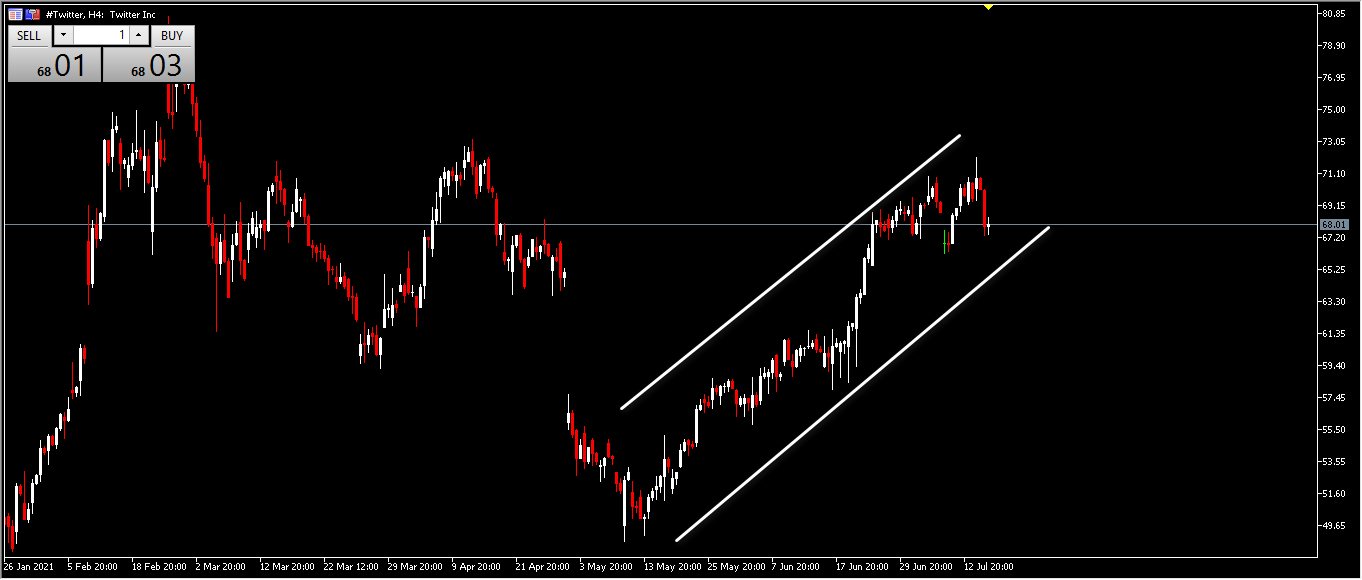 The following figure reviews the main axes and levels of support and resistance. The main pivot appears at 70.54 and resistances at 71.63, 73.16 and 74.25, while we find support at 69.01, 67.92 and 66.39. The RSI has started to rise since May and has crossed the 70 level and made more than one peak above it at the end of June and the beginning of July, then it dropped to 49.36 .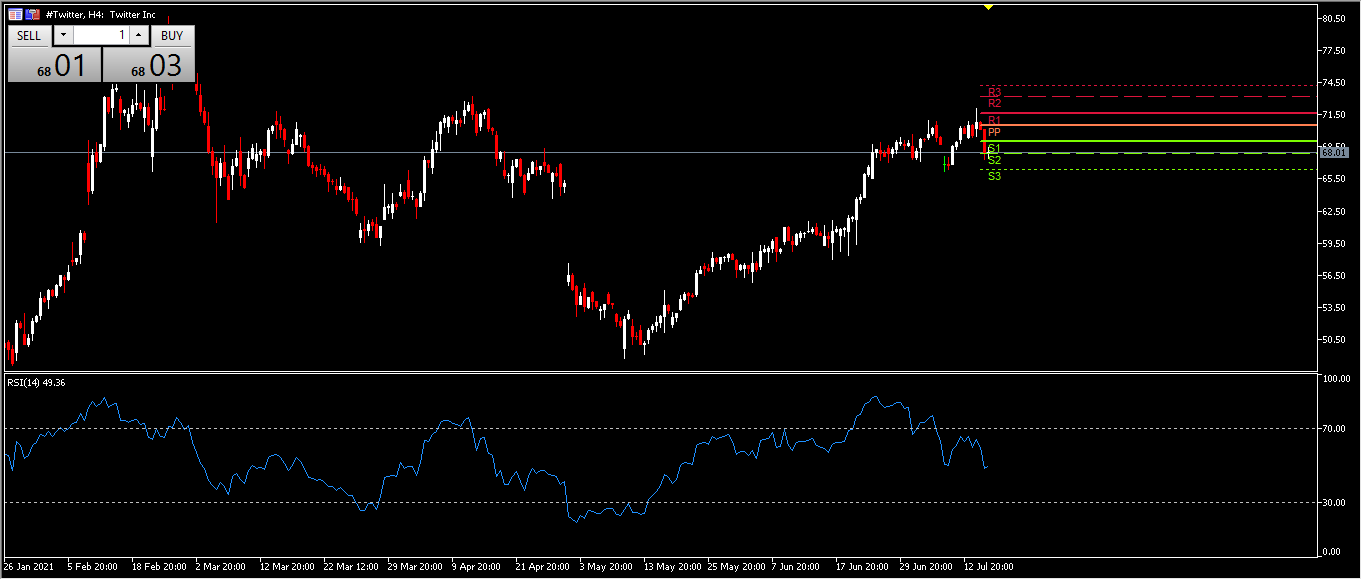 And then comes the Bollinger Bands indicator, which represents the trading lines and shows the extent of the market's volatility by drawing a channel known as the volatility channel to identify potential resistance and support levels and oversold and overbought levels. It is an indicator that does not in any way…


Read More: www.fxstreet.com