Seven years ago, Mark Carnessale was diagnosed with oral cancer. He spent weeks in radiation therapy, losing his appetite and any semblance of a healthy sleep schedule. All night he would lay awake in his home in Burbank, gripped by fears about his own mortality.
Carnessale couldn't shake that anxiety, even after the cancer went into remission. He tried therapy and antidepressants, but neither did the trick; the fear of dying still clung to his brain.
---
He came across a Johns Hopkins study about magic mushrooms' ability to lower anxiety for cancer patients with a life-threatening diagnosis. It was a drug he had taken before — small doses in the 1970s that made him giggle. In 2014, at the age of 56, he was apprehensive to try it, but he was also desperate. So, he joined a group of seasoned and novice psilocybin users in Telluride, Colorado and, under the watchful eye of his wife, took around 5 grams of psilocybin, the naturally occurring substance found in mushrooms, provided by the group.
The results were better than he could have imagined.
He felt his ego melt away, along with it his anxieties. His wife told him she's never seen him happier.
"The psilocybin helped me more than anything," Carnessale said. "That has been the one saving grace for me."
Experiences like Carnessale's are becoming more common as medical professions slowly come around to psilocybin as a form of treatment for a host of mental issues. For the past seven decades, doctors have primarily relied on antidepressants — also known as Selective Serotonin Reuptake Inhibitors, or SSRIs — to treat depression. But it takes about six weeks before SSRIs will successfully increase serotonin levels in the brain (which is associated with well-being and happiness), and the pills can cause a slew of undesirable side effects including weight change and insomnia. (Carnessale tried SSRIs in the past but found they numbed his feelings.) Psilocybin, on the other hand, works within hours, and carries very few long-term side effects.
"SSRIs work for some people, but for a lot of people, it's just not a realistic option," said Wesley Ryan, an addiction psychiatrist in Marina Del Rey who has done research on pairing therapy with a variety of drugs, including psychedelics. "I suspect there's clear advantages to the use of psilocybin to treat depression."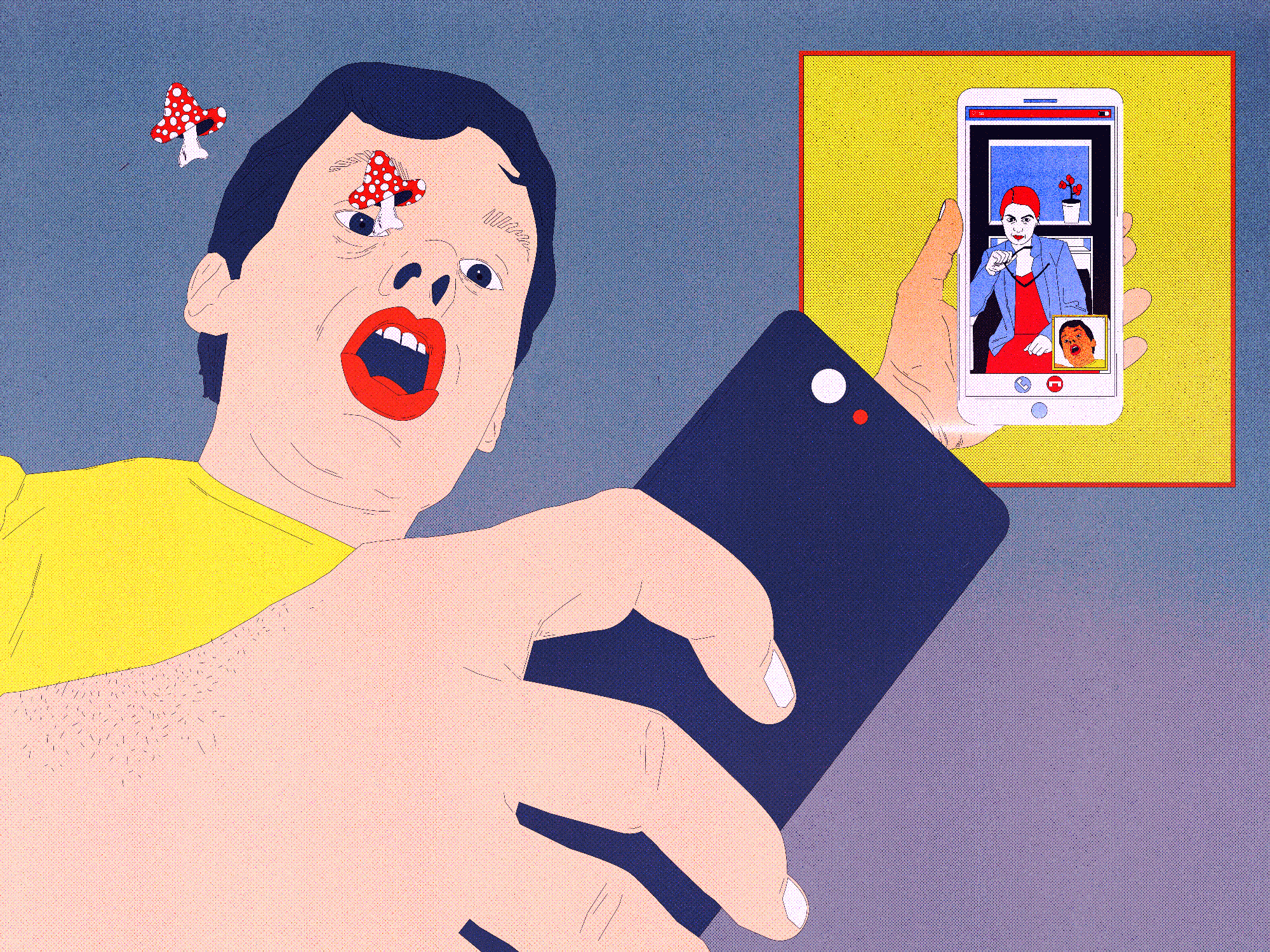 Lead art by Carolyn Figel.
Now, with the Food and Drug Administration granting psilocybin a "Breakthrough Therapy" designation (a label which fast-tracks the development and review process for drugs), and the California State Senate approving a bill this month to decriminalize a number of psychedelics, a handful of startups are popping up in Los Angeles to take advantage of potential new medicines that could revolutionize therapy for anyone dealing with depression or PTSD.
Wake Network, for example, is experimenting with psilocybin-based therapeutics, also known as psychedelic therapy. Prior to the pandemic, the…


Read more:These LA Startups Are Looking to Offer New Treatments as California Rethinks