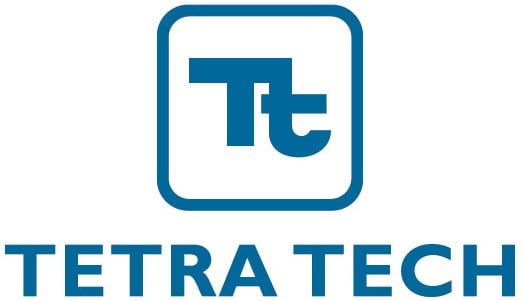 Tetra Tech, Inc. (NASDAQ:TTEK) CFO Steven M. Burdick sold 2,790 shares of Tetra Tech stock in a transaction on Friday, December 3rd. The stock was sold at an average price of $185.18, for a total transaction of $516,652.20. The sale was disclosed in a document filed with the SEC, which is available at this hyperlink.
TTEK traded down $3.96 during midday trading on Friday, hitting $183.94. The company had a trading volume of 285,194 shares, compared to its average volume of 269,480. Tetra Tech, Inc. has a 52 week low of $113.14 and a 52 week high of $192.91. The company has a quick ratio of 1.36, a current ratio of 1.36 and a debt-to-equity ratio of 0.20. The company has a market capitalization of $9.91 billion, a price-to-earnings ratio of 51.67, a PEG ratio of 2.98 and a beta of 0.86. The stock's 50 day moving average price is $171.34 and its 200 day moving average price is $145.07.
Tetra Tech (NASDAQ:TTEK) last posted its quarterly earnings results on Wednesday, November 17th. The industrial products company reported $1.05 earnings per share for the quarter, beating the consensus estimate of $1.00 by $0.05. Tetra Tech had a net margin of 6.33% and a return on equity of 17.81%. The firm had revenue of $709.13 million during the quarter, compared to the consensus estimate of $674.37 million. During the same period in the previous year, the firm posted $0.91 earnings per share. The business's revenue was up 20.2% compared to the same quarter last year. Research analysts predict that Tetra Tech, Inc. will post 3.74 EPS for the current year.
The business also recently declared a quarterly dividend, which will be paid on Monday, December 20th. Shareholders of record on Thursday, December 2nd will be paid a $0.20 dividend. This represents a $0.80 annualized dividend and a yield of 0.43%. The ex-dividend date of this dividend is Wednesday, December 1st. Tetra Tech's dividend payout ratio (DPR) is currently 22.47%.
(Ad)
This guide will help you evaluate and analyze your trading plan to create a custom options trading strategy tailored to your risk profile and market outlook. Learn how to take your trading to the next level.
Tetra Tech announced that its board has authorized a stock repurchase plan on Thursday, October 7th that authorizes the company to repurchase $400.00 million in shares. This repurchase authorization authorizes the industrial products company to purchase up to 4.7% of its shares through open market purchases. Shares repurchase plans are typically an indication that the company's management believes its stock is undervalued.
Several large investors have recently bought and sold shares of the company. TimesSquare Capital Management LLC acquired a new stake in shares of Tetra Tech in the 2nd quarter worth about $29,983,000. Alliancebernstein L.P. increased its holdings in Tetra Tech by 9.3% during the 3rd quarter. Alliancebernstein L.P. now owns 2,579,871 shares of the industrial products company's stock worth $385,278,000 after…


Read More: www.marketbeat.com