The final week of the year brought us quite a gift. Bitcoin rallied above the USD 29,000 level, while its market capitalization jumped above USD 0,5 trillion. And as it was rallying, critics called it a Ponzi with an infinite supply. It wasn't such a good week for XRP though – it crashed after Coinbase said it would join other trading platforms in suspending trading of XRP in January, with more companies joining soon, while Ripple hoped the new SEC leadership would be more friendly, and the alarm bells started ringing in the XRP-keen Japan too. Meanwhile, Binance chief CZ said that an expansion to Japan is 'unlikely', and researchers "trapped" frontrunning bots spying on ETH transactions.
In the meantime, the Miami mayor said he was open to exploring the idea of investing in bitcoin, while in Venezela, people are using BTC and alts as 'vehicle currencies'. Many South Korean exchanges are stopping policies that see them share order books with overseas exchanges in preparation for the new crypto law promulgation. Furthermore, just two of the S&P 500 companies have bested BTC in 2020, while Vitalik Buterin wrote that "dumb and inefficient" public blockchains will gain actual adoption, not centralized solutions that want to replace blockchains – oh, and that gold is lame. And the production is set to begin on the USD 540m-worth, South Korean, crypto-themed TV drama called 'Pumping Time'.
And then, 2021 began. Happy New Year, Cryptoverse! Here are your celebratory jokes.
__________
Goood 2021 morning, Crypto Twitter. What have you been up to?
Wake up, check #BTC price#ATH pic.twitter.com/8S95cxxOJ2

— Alistair Milne (@alistairmilne) December 30, 2020
__
Bitcoin's in a celebratory mood, turning all the heads.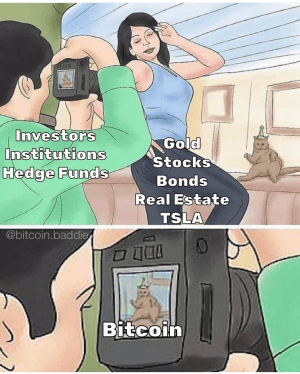 __
Rochard-plenation.
Bitcoin is peer to peer.

Fiat is poor to poor.

— PierreRochard.com (@pierre_rochard) December 29, 2020
__
There might be more tears and snot involved though.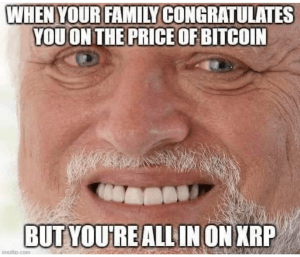 __
A twist on a classic.
Here is to the XRP Army…

SOUND ON 🔊🔊🔊 #XRPRekt pic.twitter.com/p4M7ZJGdBC

— Bitcoin Meme Hub 🔞 (@BitcoinMemeHub) December 29, 2020
__
Wonder what Ripple partners will do….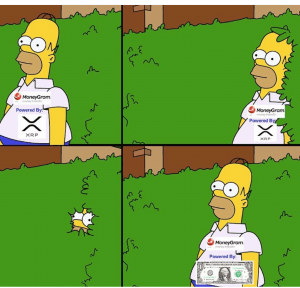 __
…or XRP investors.
__
In light of the recent BTC 'subdivision eliminates scarcity' argument.
I'm inviting all of #bitcoin Twitter to join me for a pizza party this evening. I only have this one pizza, but it's ok because we can infinitely subdivide it! pic.twitter.com/uTgKe2wsNh

— The Bitcoin Rabbi (@thebitcoinrabbi) December 29, 2020
__
Get some popcorn instead, sit on the sofa, mumble 'bitcoin', and wait for it.
Christmas dinner at the Schiff household https://t.co/13iBOfbqMc pic.twitter.com/ODUZWY09MR

— Jameson Lopp (@lopp) December 29, 2020
__
You see? Hodling eliminates losses.


Read more:Rallying BTC, Crashing XRP, Welcoming New Year and 20 Crypto Jokes