InvestorPlace – Stock Market News, Stock Advice & Trading Tips
Last November, Oregon legalized psychedelic mushrooms, and that got some market traders thinking. The potential for decriminalization of psychedelic medicines in the U.S. is definitely bullish for Mind Medicine (NASDAQ:MNMD) and could propel MNMD stock higher.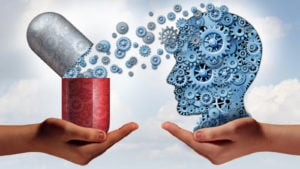 Source: Lightspring / Shutterstock.com
If you're looking to capitalize on the burgeoning "shroom boom," Mind Medicine is among the most promising investable businesses in this niche market.
Some traders might be concerned because MNMD stock rallied sharply in late 2020. They may feel that the train has already left the station, so to speak.
To that, I would respond that there's still a rich opportunity with Mind Medicine. And, as we'll see, the company isn't solely focused on "shrooms" as there are other avenues to explore in psychedelic medicine.
MNMD Stock at a Glance
Would you believe that MNMD stock traded for less than 50 cents as recently as September of 2020? This was truly a penny stock — but it was about to embark on a wild ride.
The bulls completely took over in November and December, taking Mind Medicine shares all the way up to over $4.
Then the stock wiggled and wobbled for a while. Another quick rally happened in April of 2021 as the share price shot up to a 52-week high of $5.77.
…


Read more:Get a Dose of Innovative Science With Mind Medicine