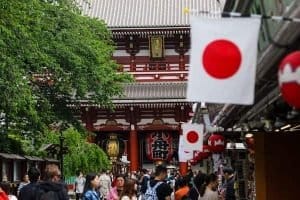 Tokyo-based GMO Internet Inc., an Internet conglomerate, has reportedly been granted approval from the New York Department of Financial Services (NYDFS) to form a limited purpose trust company, GMO-Z.com Trust Company, Inc. Through this initiative, the company will issue the very first regulated Japanese Yen-pegged stablecoin with the ticker, GYEN.
To get approval for the trust, the company was required to adhere to stringent guidelines for its cybersecurity program, and it had to satisfy federal standards for anti-money laundering (AML) and economic sanctions, according to a release.
The approval will give the company permission to introduce a JPY-pegged stablecoin (with the ticker GYEN) and also a US dollar-pegged stablecoin (Ticker: ZUSD). GYEN and ZUSD may be bought and redeemed from the GMO Trust. The firm has teamed up with various digital currency trading platforms that maintain global operations in order to "enhance the accessibility and liquidity of the tokens," the release confirmed.
At present, there are many other regulated stablecoins or virtual currencies pegged 1-to-1 with fiat currencies or other real-world assets. However, none of these coins are reportedly pegged to the Japanese Yen.
GMO Trust now expects to take the lead in offering the world's first regulated JPY-pegged stablecoin and the USD pegged stablecoin in the US markets. These coins will be available globally as well by January 2021. These digital currencies may be leveraged by institutional companies and retail users in order to engage in trading, institutional hedging, arbitrage, settlements, and conducting digital payments.
As confirmed in the announcement, the stablecoins will be "100% fiat-backed and always redeemable 1:1." These coins will be available on crypto exchanges worldwide "among the most liquid digital assets." They'll run on Ethereum's blockchain network.
A monthly attestation report will be released by certified public accountants in order to "verify the availability of assets to support the value of the stablecoins," the announcement noted. GMO Trust will be responsible for issuing and redeeming GYEN and ZUSD "directly to reduce fees while improving security and transparency."
Launched in 1991, GMO Internet Group specializes in Internet infrastructure, Internet finance and now the digital asset sector. The company operates one of the largest online FX trading platforms, "claiming the top global spot in trading volume within the FX space for seven consecutive years."
GMO Internet Group also runs a Japanese Financial Services Agency (FSA) regulated Internet bank. The company has introduced a crypto exchange which is regulated by Japan's FSA and also manages a Bitcoin mining operation. GMO began researching and developing the GYEN stablecoin back in 2018.
Ken Nakamura, President and CEO of GMO-Z.com Trust Company, Inc., remarked:
"We're breaking ground with our move to issue the first regulated JPY-pegged…


Read more:First Ever Ethereum based, Japanse Yen backed Stablecoin Introduced by Tokyo's GMO