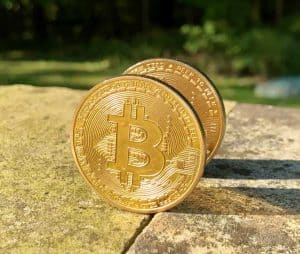 BitGo, a digital asset financial services provider, reports that it has successfully introduced Wrapped Bitcoin (WBTC) and ETH tokens on the TRON blockchain network, which should help with supporting the "unlimited" potential of decentralized finance (DeFi)
TRON, which is notably one of the largest and widely-used blockchain or DLT-based operating systems, together with BitGo will be providing WBTC and freshly minted Wrapped Ether (WETH) on the TRON network (in the form of TRC-20 tokens which are somewhat similar to ERC-20 compliant tokens).
As explained in a blog post by the TRON:
"Wrapped Bitcoin (WBTC) is pegged to Bitcoin and has over $3B worth of Bitcoin in custody, while Wrapped Ether (WETH) is pegged to Ether. BitGo is the sole custodian for the underlying BTC and ETH." 
This recent launch will enable participating merchants to "tokenize their assets by minting Wrapped Bitcoin and Wrapped Ether," the announcement noted. TRON also mentioned that users of Wrapped Bitcoin and Wrapped Ether may utilize their BTC and ETH in a wide range of decentralized applications (dApps) in the TRON ecosystem. These dApps currently include trading on decentralized or non-custodial exchanges (DEXs), collateralized loan markets, payment systems, and several other features.
Justin Sun, Founder of TRON and CEO of BitTorrent, stated:
"This is the beginning of a new era wherein TRON's growing community may finally enjoy the unlimited potential of DeFi. Our … alliance with BitGo has finally brought cross-chain solutions like WBTC and WETH to fruition." 
Sun added that with support from the BitGo partnership, along with JustLink (Tron's first blockchain-based Oracle), JustSwap (a decentralized trading protocol for automated liquidity provision and an open financial market), and TRON's growing range of DeFi services, TRON "will continue to cultivate an ecosystem for our users to access their favorite cryptocurrencies with innovative financial mechanisms and high liquidity."
Sun remarked:
"We [had been planning to] provide our users with the benefits of BTC/ETH without the high gas fees and today it is a reality."
Chen Fang, Chief Product Officer at BitGo, stated:
"As the custodian for wrapped tokens, BitGo is leading DeFi growth and promoting liquidity across blockchains. We are proud to contribute to the growth of this ecosystem with unique and unexplored use cases for wrapped assets by bringing WBTC and WETH to TRON."
As covered recently, a new non-fungible token or NFT standard TRC-721 was introduced by TRON to open new prospects for blockchain.
Tron's founder Justin Sun stated last year that his team plans to transform the blockchain platform into a fast, ultra-cost effective DLT network.




Read more:Digital Assets Financial Services Provider BitGo Introduces Wrapped Bitcoin and