A substantial recovery in traditional energy stocks hits a speed bump
Crude oil is likely to find a higher low and resume its upward trajectory
Chevron is the US leader with low debt and an attractive dividend
XOM pays shareholders even more
Buy the best on dips- Q1 earnings at the end of April 
After underperforming the stock market and even the crude oil market since 2018, traditional energy-related shares made a comeback starting at the late October 2020 lows. The recovery started from a higher low in late October as the transition of power from the Trump to the Biden administration ushers in a new era for US energy output.
After reaching 13.1 million barrels of daily output last year, US crude oil production has dropped to the 11.1 million bpd level as of March 26. The 15.3% drop may only be the beginning as increased regulations cause even lower levels over the coming years.
The shift in US policy to decrease production and consumption of fossil fuels to address climate change is handing crude oil pricing power back to the oil ministers of OPEC and the Russians. OPEC+'s mission is to achieve the highest price possible for the energy commodity. After years of suffering from the rise of shale oil, the cartel could seize the opportunity to squeeze US consumers to pay higher prices.
When it comes to US-based multinational oil companies, Chevron (CVX) and Exxon Mobile (XOM) remain the leaders. Their stocks have made significant comebacks from the late October lows and could have more upside potential if crude oil prices stay above $60 per barrel over the coming months.
A substantial recovery in traditional energy stocks hits a speed bump
The benchmark for US traditional energy-related stocks is the Energy Select Sector SPDR Fund (XLE). The highly liquid ETF has approximately $22.8 billion in assets under management, trades an average of over 38.5 million shares each day, and charges a 0.12% management fee. After reaching a low of $22.88 in March 2020, when crude oil's price was on its way to the lowest price since futures trading began in the early 1980s, the XLE made a higher low of $26.98 in late October.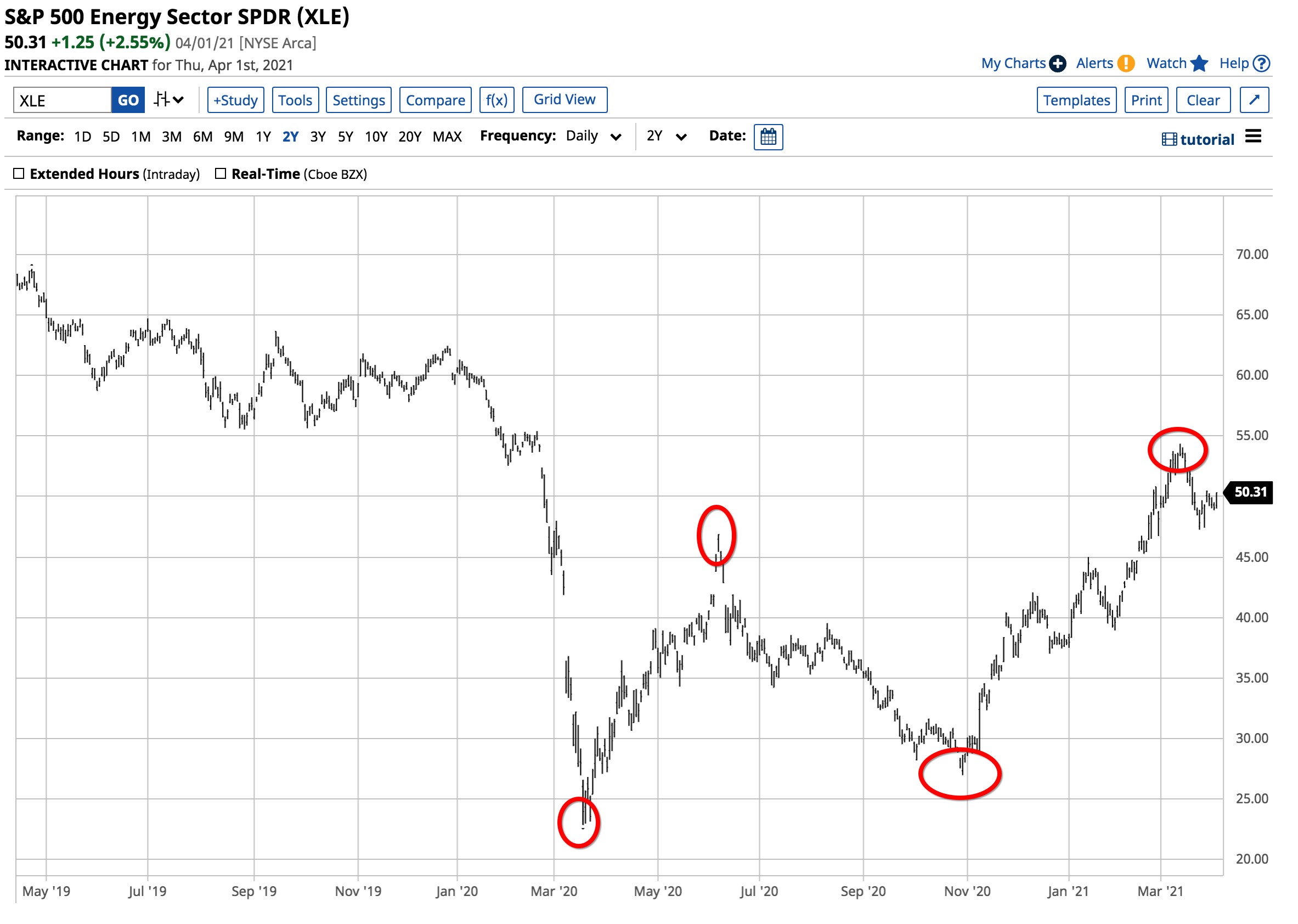 Source: Barchart
As the chart highlights, the XLE has made higher lows and higher highs since March 2020. The latest peak came on March 11, 2021, when it reached $54.37 per share. Since then, it has pulled back with the crude oil price, hitting a low of $47.26 on March 26. The XLE was trading at the $50.31 level at the end of last week.
The XLE holds a portfolio of the leading US energy companies. The top holdings include: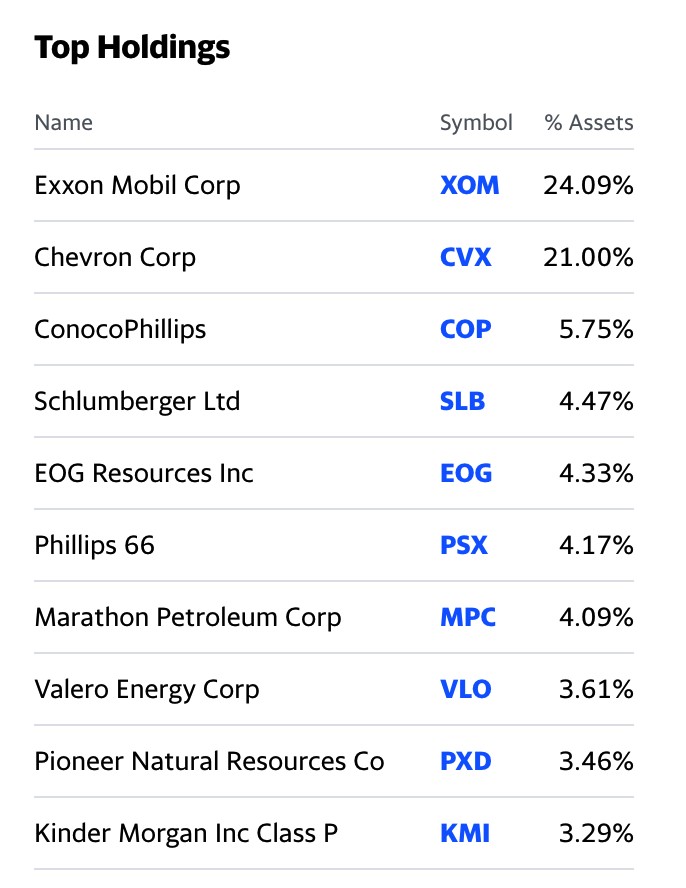 Source: Yahoo Finance
As the chart shows, the XLE has an over 45% exposure to the two leading US integrated oil companies; XOM and CVX.
Crude oil is likely to find a higher low and resume its upward trajectory
The nearby NYMEX WTI crude oil price tanked on April 20, 2020, reaching under negative $40 per barrel. After recovering to over $43, the energy commodity fell to a higher low of $33.64 per barrel on November…


Read More: stocknews.com