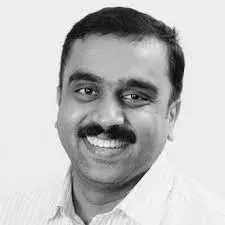 By- Chander Damodaran,
All successful enterprises realize they are in the business of Customer Experience (CX). The way in which the concept of building an entire experience around customers has evolved is phenomenal. These massive shifts have driven a new way of thinking amongst businesses towards addressing customer needs and delivering business outcomes. This newfound approach is focused on shorter time to market, iterative processes, and value creation.
Customers increasingly expect frictionless and seamless experiences through the channel, device and touchpoint that is most convenient to them at that given moment, enterprises are also evolving from multichannel to omnichannel to multi-experience (MX). They are increasingly blurring the lines and expectations between online and offline. This is majorly driving the demand and adoption of an omnichannel mindset to keep customer experience seamless and straightforward.
Today Customer Experience (CX) is the key to delivering relevant and personal services whilst also providing competitive differentiation.
Customers expect a more nimble, lean, customer-centric, and resilient enterprise and this is where technology comes into play. In a study by Hubspot, globally 90% of leaders reported that customer expectations have increased to an all-time high post the pandemic. The advent of emerging technology is what is going to set the tone for the next transformational wave in CX. This is the time to assess and discover suitable technologies and gain experience, starting small and moving fast while taking care of privacy and data security.
Using Intelligent Analytics to Track and Adjust CX Actions

Customer success teams rely on the data gleaned from interactions to successfully deliver what customers want. Modern technological tools can help CX teams collect and analyse the vast to provide actionable insights for all parts of a business.
Tools like surveys, interaction analysis, social listening and text or sentiment analysis are leveraged to collect qualitative and quantitative data on customers and their experiences. These modern CX practices possess the ability to collect, analyze, optimize, and act on customer data across all touchpoints and channels to deliver personalized experiences in real time.
The Metaverse will Add a New Dimension to CX

The metaverse has forced businesses to think outside the box. It has enabled leaders to conceptualize the future of CX, aligning experiences with creativity and experimentation. Brand-customer relationships are evolving faster than ever before.
By leveraging the metaverse, businesses can virtually recreate powerful experiences and completely surpass geographical limitations. Businesses can hold events, create a community, and share any and all kinds of digital experiences to reach a larger audience. Moreover, customers will now have more control to customize services according to their needs through customer-centric tools such as self-service options and in-app messaging.
Edge Computing will Elevate CX

Edge computing will make CX a more engaging experience by allowing for numerous digital integrations. A report by Gartner estimated that globally by 2025, 75% of data will be processed at the edge, outside of traditional, centralized data centers and the cloud, resulting in a faster response time and reduced latency. Sensors, analytics, cameras, IoT-type devices can be utilized to transform in person CX like in a physical retail environment.
Having automation and analytics with edge can add more contextual elements to the overall CX experience making it more personalized and desirable. An edge infrastructure will also ensure that every interaction is impactful yet conducted in an agile and fast manner. This improves responsiveness and mitigates latency issues in the infrastructure.
Voice Technology will Make CX More Inclusive

Voice technology can make CX more accessible and inclusive especially for people who are unable to type or write. It also acts as a hands-free option for customers, bringing customers another layer of convenience. By leveraging voice technology, businesses can reach a larger audience by providing multi-lingual support, thus easing the burden on finding correct resources.
Owing to this growing demand, the voice assistant applications market is expected to grow at a Compound Annual Growth Rate (CAGR) of 32.4 percent by 2026, globally. Given that contact centres have also evolved into a more customized omni channel platform, having text-based interactions can also help businesses improve agent training, evaluation, and reporting. The advances in machine learning and Artificial Intelligence (AI) have unlocked and identified better ways to use those interactions to make better customer decisions.
CX is one such aspect of a business that will continue to undergo waves of transformation in tandem with evolving customer journeys and expectations.
A positive customer experience not only encourages customers to build a cohesive relationship with a brand, but also helps streamline the business processes. For a business to thrive at scale, leaders must design and continue redesigning their experience ecosystem in a way that allows for quick reactions to their customer's needs. Leveraging emerging technologies is the best way to identify new approaches of engagement and building a future-proof foundation for great CX.
The author is CTO at Brillio.
Disclaimer: The views expressed are solely of the author and ETCIO.com does not necessarily subscribe to it. ETCIO.com shall not be responsible for any damage caused to any person/organization directly or indirectly.




Read More: news.google.com