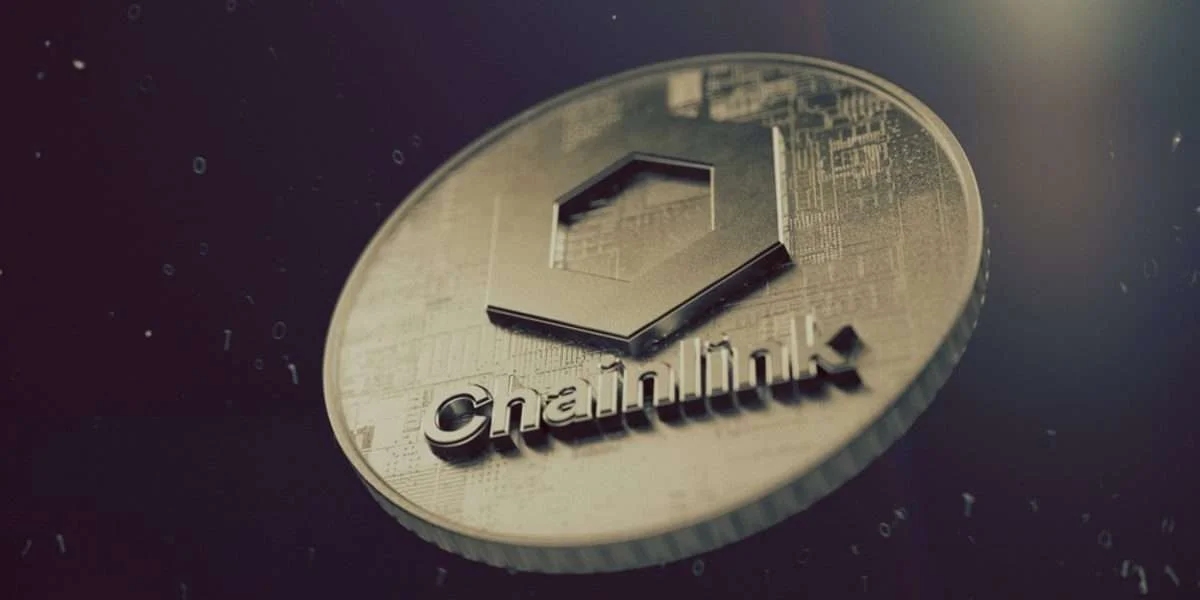 Chainlink has announced its integration with leading platforms like StarkDeFi and Spotify. 
The Chainlink Build program has welcomed EverRsiee as its latest BUILD member. 
---
Chainlink is on a mission to pioneer revolutionary changes in the ever-changing blockchain industry. Recently, the decentralized blockchain oracle network has integrated with leading DeFi and blockchain platforms.
EverRise, a multi-chain security protocol, is one of such platforms that Chainlink has recently integrated with. In its official announcement, EverRise revealed that it was integrating Chainlink into multiple aspects of its ecosystem.
#EverRise $RISE #EverRiseV3 #EverRiseEDU #Polygon #EverSwap #Ethereum #Altcoins
https://t.co/DjwMbOx0YM

— Party Guy (@PartyGuy6969) May 25, 2023
The firm is kicking things off with the integration of Chainlink Price Feeds for Ethereum, Binance Smart Chain, Polygon, Avalanche, and Fantom mainnets. As a result of the integration, EverRise will have access to high-quality, tamper-proof price feeds that support a handful of functionalities.
Meanwhile, EverRise's bridging technology dubbed EverBridge is presently connected to 5 blockchains, including Ethereum, Binance Smart Chain, Polygon, Fantom, and Avalanche.
The platform describes itself as one of the fastest cross-chain bridges that comes with a unique locking and unlocking mechanism, as well as the ability to share a single supply across many different mainnets.
Thanks to Chainlink, EverRise will have the ability to offer dynamic price for gas fees for EverBridge based on the gas required during the time of the transaction by the network. EverRise wrote in the official announcement;
Our initial integration involves the use of the following Chainlink Price Feeds: ETH, BNB, MATIC, AVAX, and FTM. We chose Chainlink as our go-to oracle solution because its infrastructure is seamless to integrate and time-tested in production.
StarkDeFi the latest member of the Chainlink BUILD program
Additionally, StarkDeFi has also announced its integration with the Chainlink BUILD program. As one of the latest BUILD members, StarkDeFi intends to build its ecosystem significantly and the adoption of its DeFi solutions hub in the long term, as it continues to benefit from its access to Chainlink's oracle services.
We are very excited to announce that StarkDefi has joined the #Chainlink BUILD programme to accelerate the growth of DeFi on Starknet

Together with Chainlinks expertise and network, and the other BUILD partners, we are sure this will bring StarkDefi to a new level

Check out… pic.twitter.com/78OBUmkQft

— StarkDeFi (Testnet Live) (@StarkDefi) May 24, 2023
The Chainlink BUILD program is an initiative developed by Chainlink Labs. The program was created to help early-stage, as well as established Web3 projects thrive in the industry. The program was designed to allow said projects to gain access to Chainlink services and technical support.
For us at StarkDefi, Chainlink was always going to be an integral part of our services, which is why we are very happy to build upon that relationship by participating in their BUILD program. We are currently using Chainlink Price Feeds for our price prediction markets and Chainlink VRF on testnet.
The platform also disclosed that it will serve Chainlink in return. It intends to do this by providing network fees, as well as other benefits to the Chainlink community, service providers, and stakers on the Chainlink network.
Meanwhile, Chainlink also seems to be striking a connection with the popular audio streaming platform Spotify. Users can now use Chainlink Functions to create a smart contract that automatically plays music based on their Spotify streams.
In this tutorial from @ZubinPratap, learn how to use #Chainlink Functions to create a smart contract that automatically pays a music artist based on their @Spotify streams and triggers an email notification to the artist informing them of payment.https://t.co/O91uEFNjuF

          No spam, no lies, only insights. You can unsubscribe at any time.

— Chainlink (@chainlink) May 24, 2023
Crypto News Flash does not endorse and is not responsible for or liable for any content, accuracy, quality, advertising, products, or other materials on this page. Readers should do their own research before taking any actions related to cryptocurrencies. Crypto News Flash is not responsible, directly or indirectly, for any damage or loss caused or alleged to be caused by or in connection with the use of or reliance on any content, goods, or services mentioned.




Read More: www.crypto-news-flash.com