Bitcoin price just hit $28,900 on several exchanges like Coinbase, establishing a new all-time high.
The digital asset seems poised for a run to $30,000, perhaps even by the end of 2020.
Bitcoin has just surpassed $28,900 for the first time ever and managed to reach a 70.4% dominance over the market even though Ethereum is also rallying. The total market capitalization of Bitcoin now exceeds $535 billion as the entire cryptocurrency market touches $754, getting closer to the all-time high of $827 billion.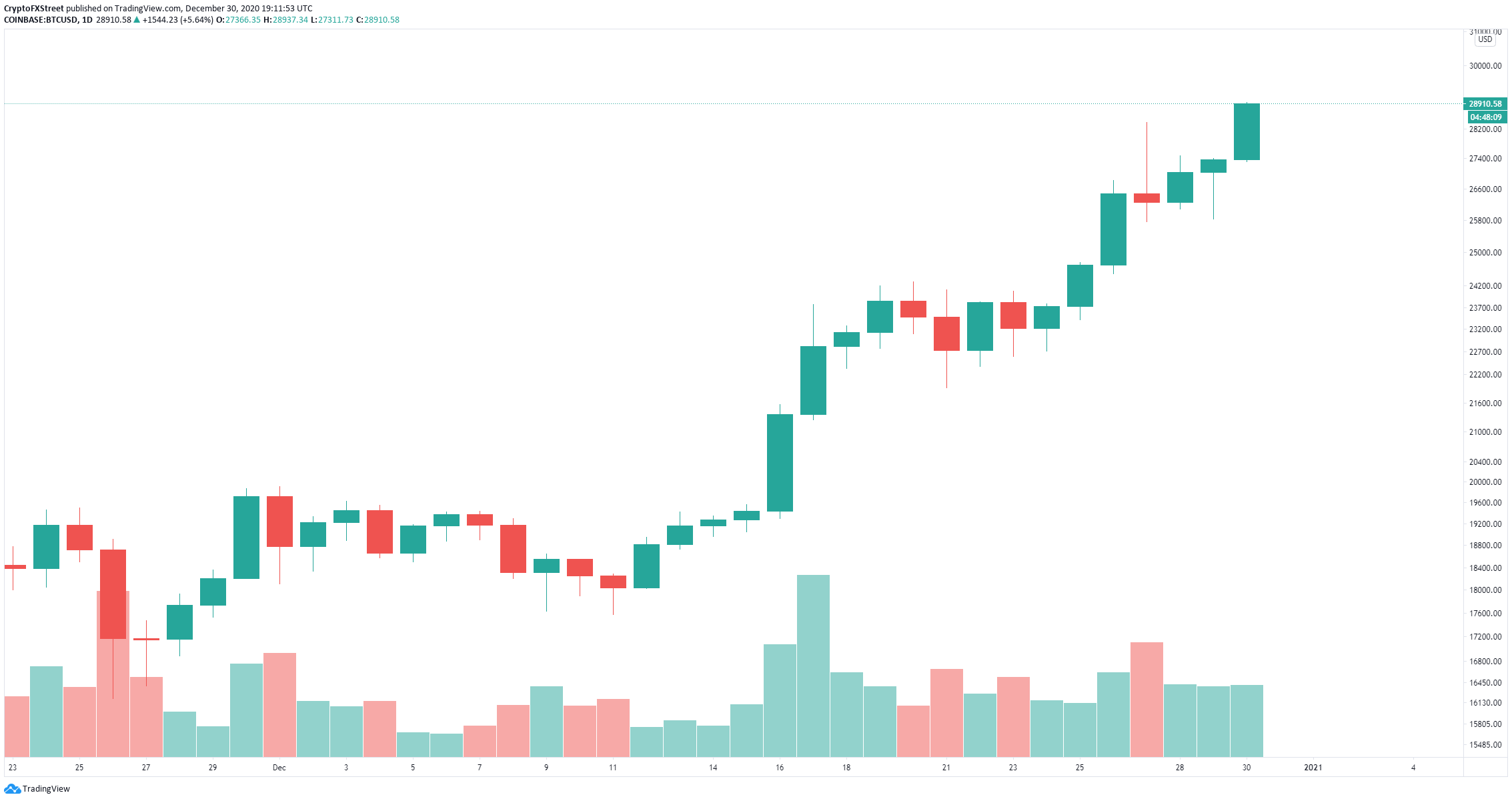 BTC/USD daily chart


Read more:Breaking: Bitcoin price hits new all-time high at $28,900