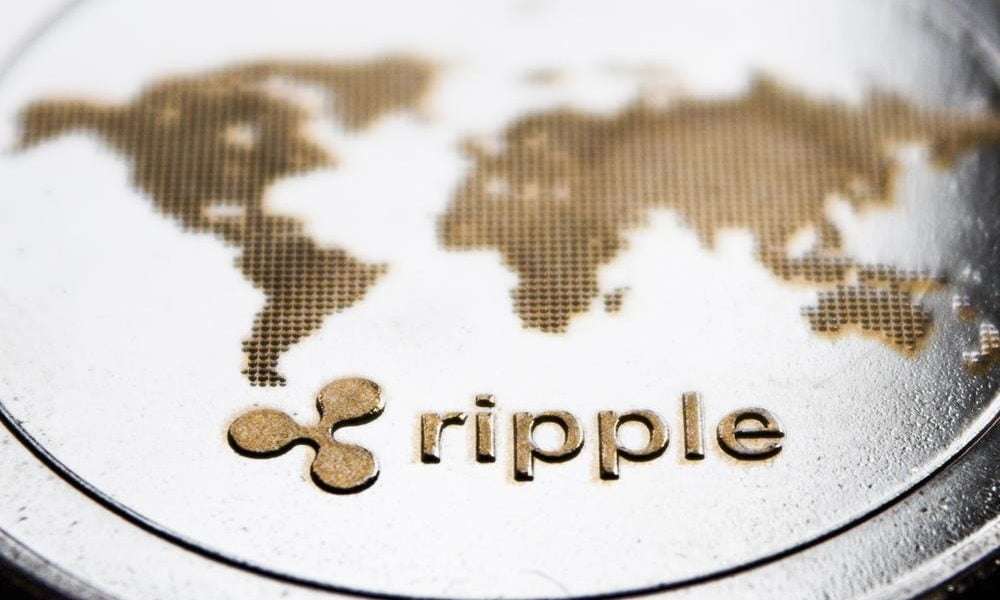 Ripple CEO Brad Garlinghouse said that he doesn't expect the case to end in the settlement, but, he expects the case to reach a conclusion in H1 2023.
The Ripple CEO also stressed the importance of Hinman documents and how they could be explosive if revealed to the public.
---
Ripple's long-going battle with the U.S. Securities and Exchange Commission (SEC) has taken several turns and has now entered its third year. San Francisco-based blockchain startup Ripple continues to defend its position strongly of not violating any securities laws as claimed by the SEC.
Speaking recently at the World Economic Forum 2023 held in Davos, Switzerland, Ripple CEO Brad Garlinghouse said that he expects the resolution of this case by the first half of 2023. Besides, he also noted that he's confident of the outcome considering Ripple's current position in the case.
However, Ripple's CEO made his stand clear that there would be no settlement from their side and it would exist only if the SEC admits that XRP is not a security. In his interview with CNBC, Garlinghouse noted:
The case is now fully briefed in front of the judge […] We are optimistic that this will certainly be resolved in 2023, maybe the first half. We'll see how it plays out from here, but I feel very good about where we are relative to the law and the facts. 
Ripple's settlement with the SEC is tough
Garlinghouse added that Ripple would be keen to settle the case, but not on SEC's terms. On the other hand, since the SEC is reluctant to give up its stand, the Ripple CEO expects that a settlement won't happen. "We have always said that we would love to settle, but it requires one very important thing, and that is that, on a go-forward basis, it's clear that XRP is not a security," he added.
Besides, Garlinghouse also said that the entire crypto industry is watching this case very closely. "I'm very optimistic and I think, absent some significant change in posture from the SEC, I can't imagine that we won't have a resolution from the judge, … I have heard in Davos repeatedly how important it is  (SEC, Ripple lawsuit) for the whole crypto industry in the United states," he said.
Furthermore, Garlinghouse stressed how important can Hinman documents become to the entire case. Attorney John Deaton who has been following the Ripple case believes that documents might force SEC to settle the case with Ripple. Garlinghouse believes that if the Hinman emails are released to the public, it could lead to explosive revelations to the crypto community.
Besides, Attorney John Deaton also supports Garlinghouse's statement that the litigation won't end in a settlement while also putting up his predictions for the year.
I know when I predicted no settlement BEFORE a Judge Torres decision some people disagreed. In @bgarlinghouse's words, he can't imagine "absent a significant change in the SEC's posture toward settlement, not receiving a ruling from Judge Torres." https://t.co/ANA9uKAkVY

— John E Deaton (@JohnEDeaton1) January 18, 2023

          No spam, no lies, only insights. You can unsubscribe at any time.
Last December, Deaton conducted a poll asking XRP investors for their views on the litigation. A staggering 59 percent of the respondents said that it will end in settlement.
Crypto News Flash does not endorse and is not responsible for or liable for any content, accuracy, quality, advertising, products, or other materials on this page. Readers should do their own research before taking any actions related to cryptocurrencies. Crypto News Flash is not responsible, directly or indirectly, for any damage or loss caused or alleged to be caused by or in connection with the use of or reliance on any content, goods, or services mentioned.





Read More: www.crypto-news-flash.com