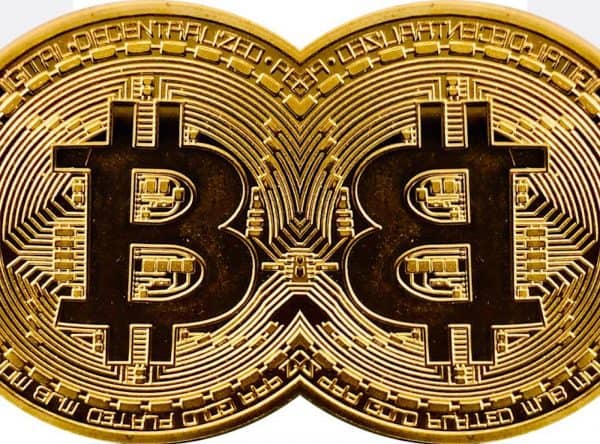 Bitcoin could potentially quadruple this year as the digital asset is currently experiencing a massive rally that's somewhat comparable to the historic crypto bull market of late 2017, according to Fundstrat Global Advisors' Thomas Lee.
Bitcoin's (BTC) near 300% price increase in 2020 might be followed by an even greater performance this year, Lee predicted. His comments came during a recent CNBC interview during which he noted that the BTC price might increase by as much as 4x in 2021 as the crypto-asset is experiencing parabolic movements similar to the late 2017 rally.
Lee remarked:
"2021 is going to be a lot like 2017 which means Bitcoin should do even better in 2021 than it did in 2020, so something above 300%."
Following a record-breaking 2020 run that saw BTC set new all-time highs for a gain of about 300%, 2021 might be even stronger, according to Lee and many other analysts and investors. At its current price of around $32,000 (after surging above $34,000 on January 3, 2021), a quadruple in Bitcoin may put the digital asset well above the $100,000 mark.
Driving the Bitcoin price higher would lead to a parabolic rally, Lee confirmed. He pointed out that the BTC halvening of 2020 makes 2021 a lot similar to 2016, which also saw Bitcoin complete its halvening process (which takes places every 4 years and effectively reduces the BTC supply by 50%).
It's worth noting that Lee has made numerous Bitcoin price predictions in the past, however, many of them have been highly inaccurate. In January 2018, Lee had predicted that Bitcoin would reach $25,000 by the end of the year. However, BTC dropped to below $3,500 by December of that year.
Other Bitcoin bulls like Galaxy Digital's Mike Novogratz, a former billionaire hedge manager, had also predicted that BTC would never drop below $5,000, however, the COVID-19 pandemic led to a 50% crash in Bitcoin's value in just 24 hours. The flagship cryptocurrency had fallen below $4,000 in March 2020, before recovering remarkably and perhaps unexpectedly and is now above the $30,000 mark for the first time ever.
Notably, Bitcoin isn't the only digital asset that has performed extremely well during these unprecedented times. Ethereum (ETH), the world's second-largest digital currency, is currently trading at over $1,070 for the first time since early 2018 when it set an all-time high of around $1,400.
Some analysts have predicted a much higher ETH price, because they claim that the Ethereum blockchain is "the Internet of money" and is massively undervalued at this time.
$1k ETH is just a pitstop on the road to $10k

— Ryan Sean Adams – rsa.eth 🏴 (@RyanSAdams) January 4, 2021




Read more:Bitcoin Analyst Tom Lee from Fundstrat Predicts BTC Price May Quadruple from Current