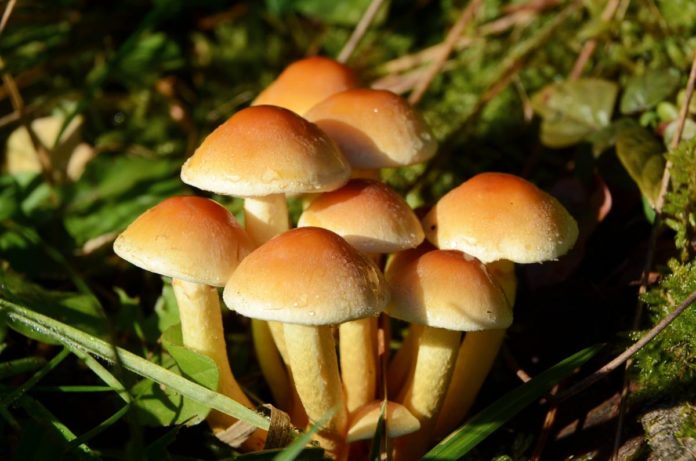 Move over pot stocks, here comes the next group of "mind-bending" companies. Psychedelic stocks are picking up momentum after the FDA hinted at the approval of a brand-new treatment fad. Psilocybin, a naturally occurring psychedelic drug compound found most commonly in mushrooms, has been shown to help with depression, anxiety, OCD, PTSD, and even addiction.
And though it's been used for many years, the FDA called psilocybin a "breakthrough therapy" for severe depression last year. Breakthrough therapy status is granted to new treatments by the FDA. In this case, it led to a US-based clinical trial with over 80 participants.
The results, according to the nonprofit Usona Institute, were very positive. Many experts believe it's only a matter of time until full psilocybin approval is reached for medical use.
"As patents on many conventional antidepressants begin to expire – and public and regulatory opinion regarding psychedelics is changing – 2021 will be the time that psychedelic therapy casts a spotlight on the limitations of current mental-health care treatments, and highlights a bold alternative," said Dr. Robin Carhart-Harris, a scientific advisor at Osmind.
Other studies reported similar outcomes as the one conducted by Usona.
"[Psilocybin] worked better than the usual antidepressant medications," explained researchers at JAMA Psychiatry in a note.
New York University trials also concluded that "psilocybin produced immediate, substantial, and sustained improvements in anxiety and depression and led to decreased cancer-related demoralization and hopelessness, and improved spiritual well-being."
The Beckley Foundation said, "Psilocybin was well-tolerated and induced rapid and lasting reduction in the severity of depressive symptoms."
Want more FREE research and analysis on the best "unseen opportunities" in the markets?
With so much excitement revolving around psychedelics on the research side, it's somewhat surprising to see that investors have yet to catch on. Most of the industry's stocks are under $500 million in total market capitalization. Even the biggest companies are all worth less than $2 billion.
And though that makes investing in them riskier, it also suggests that there's major untapped potential. Thankfully, a few stocks stand above the rest, meaning that if you do choose to take a shot on "shroom stocks," you can at least tip the odds slightly more in your favor by making higher potential picks.
MindMed Inc. (NASDAQ: MNMD)
As one of the "big dogs" on the psilocybin block, MindMed is arguably the safest one to buy. You can think of MNMD as the Canopy Growth Corp of the psychedelics industry. It's branching out to LSD studies, too, which have shown benefits in relation to anxiety, pain, and adult ADHD. The anxiety and ADHD treatment markets are estimated to be worth roughly $4.7 billion and $9.5 billion, respectively.
"These are still very…


Read more:3 "Shroom Stocks" to Buy Before the Psychedelic Craze – Unseen Opportunity