InvestorPlace – Stock Market News, Stock Advice & Trading Tips
It's no secret that 2020 was a turning point for psychedelic stocks in the eyes of investors. The pandemic has precipitated a heightened focus on mental health and the inadequacies of our current standards of care.
It has led to the dawn of a new alternative drug industry that capitalizes on psychedelic substances. Therefore, psychedelic stocks are in the spotlight like never before with the opportunity to prove their investment potential to the capital markets.
The psychedelics market is on track to keep commanding investor attention this year. However, companies must continue delivering results and proving their worth with various mental health conditions. The first listing of a psychedelic pharmaceutical company was a landmark event for the industry in 2020.
According to research, the industry is expected to grow at a massive 15.8% from 2020 to 2027. With that being said, let's look at three of the top psychedelics that are making waves at this time.
Psychedelic Stocks to Buy: Compass Pathways (CMPS)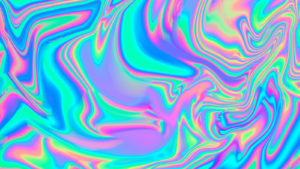 Source: local_doctor / Shutterstock.com
Compass Pathways is a U.K.-based development-stage biotech company leading the research on psilocybin for the treatment of depression.
It has patented its investigational psilocybin formulation called COMP360. Moreover, it is currently testing a synthetic form of psilocybin that could open up a multi-million dollar income stream.
It listed on the stock exchange back in September, becoming the first in its industry to do so. It's been a rocky time so far for CMPS stock, but things could turn around once we have the data from its clinical trial later this year.
…


Read more:3 of the Top Psychedelic Stocks That Will Blow Your Mind